WHATZ    COMING U P …… ?     WHATZ     HOT   AND    WHATZ    NOT ...... !!!! 

The Joy of Giving Week (2nd to 8th October)
---
---
---

Christmas Notice 2022
---
---

 AIAIA-DANAPUR BRANCH - AGM NOTICE 2022
---

AIAIA NATIONAL AGM 202
2  NOTICE
---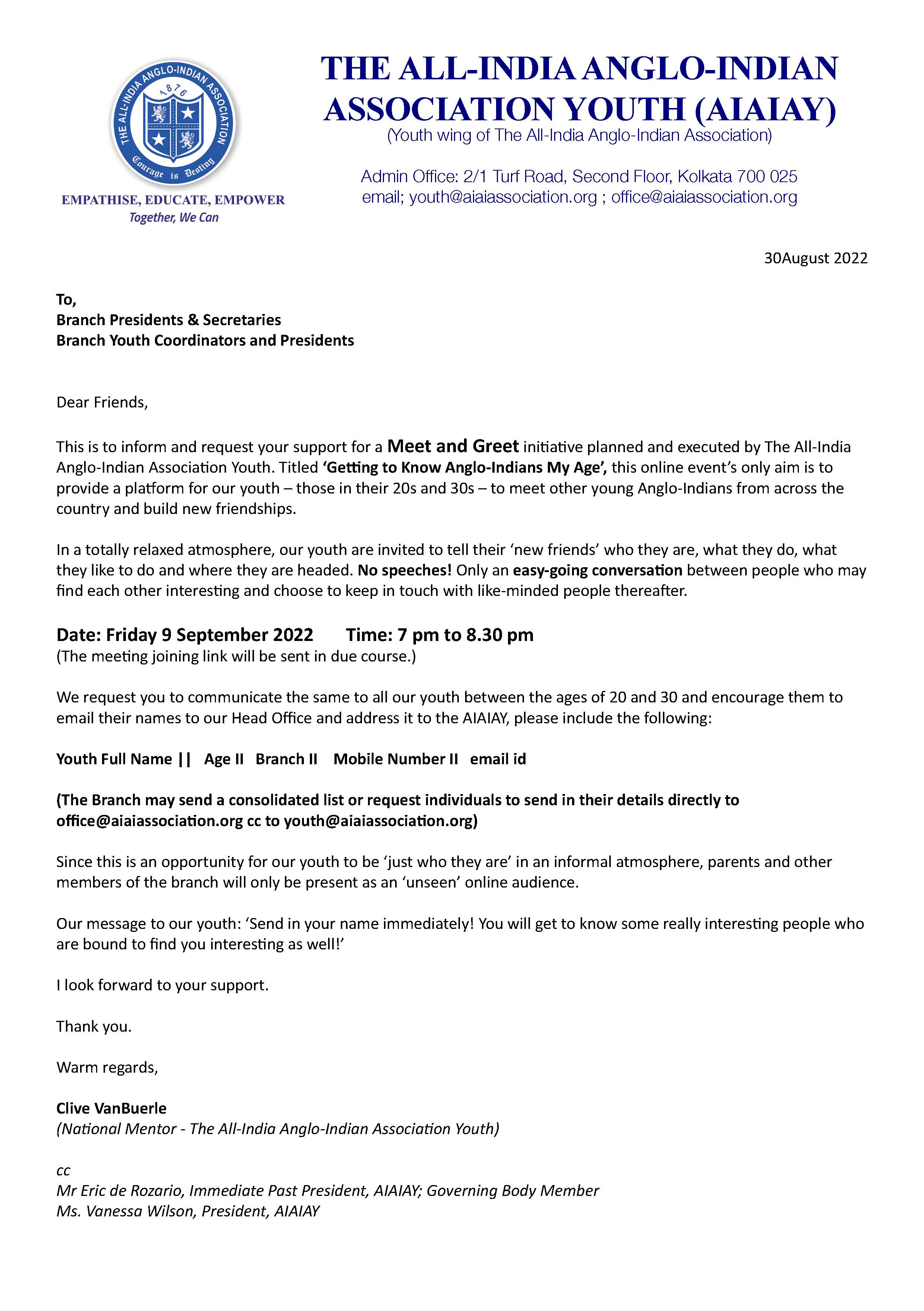 ---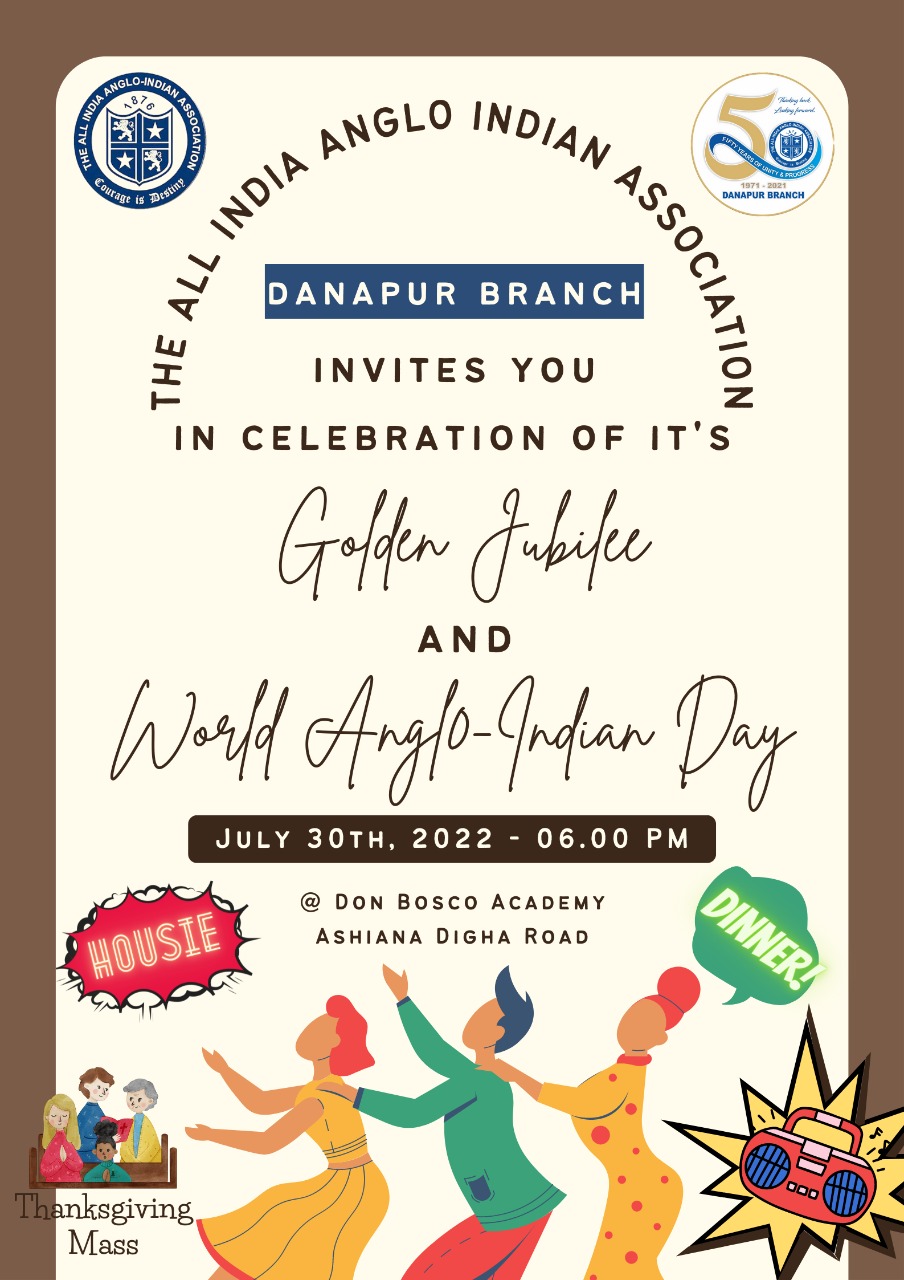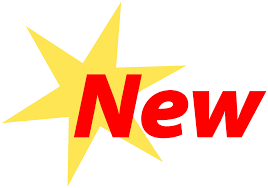 July 17th , 2022
All Members,
Danapur Branch,
The All-India Anglo-Indian Association,
Dear Members,
This is to inform you that the Danapur Branch of The All-India Anglo-Indian  Association will celebrate World Anglo-Indian Day on Saturday 30 th July 2022 at  the Don Bosco Academy Hall.
The celebration will commence with a Thanksgiving Mass at 06:00 pm followed by social and dinner.
Members are requested to confirm their attendance immediately or latest by July  23rd 2022 to the undersigned.
Thanking you,
For The All-India Anglo-Indian Association,
Danapur Branch
Tyron Lazarus
Secretary
---
To,                                                                                                                                                                   
_________________________________________________________________________